This is a Sponsored post written by me on behalf of Hiltons of Branson for SocialSpark. All opinions are 100% mine.

My daughter and I are planning on spending a weekend together, somewhere away from home. The problem is that, so far, we have not come up with the somewhere. Then I saw an advertisement for Branson, MO and thought this might be perfect. Between the country music my daughter loves and all the fantastic shopping, which we both love, Branson might just be the place for us.



If we did decide on going to Branson, I would definitely book at one of the Hiltons of Branson. In general, I love the Hilton chain and in Branson the locations are great. So are the Hilton summer deals such as the Branson Best Value Vacation Package, a third night free along with free tickets to the Legend of Kung Fu Show, a shopping gift card, two-day passes to Silver Dollar City and a $25 credit for Level 2 Steakhouse.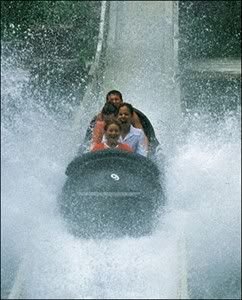 I love the idea of going to the Silver Dollar City adventure park. I'm not particularly adventurous although I do like water rides and Silver Dollar City has two of them. That's probably enough to keep me busy all day. At night, there is a wide selection of shows to keep us busy, either before or after we enjoy our dinner at the Level 2 Steakhouse.